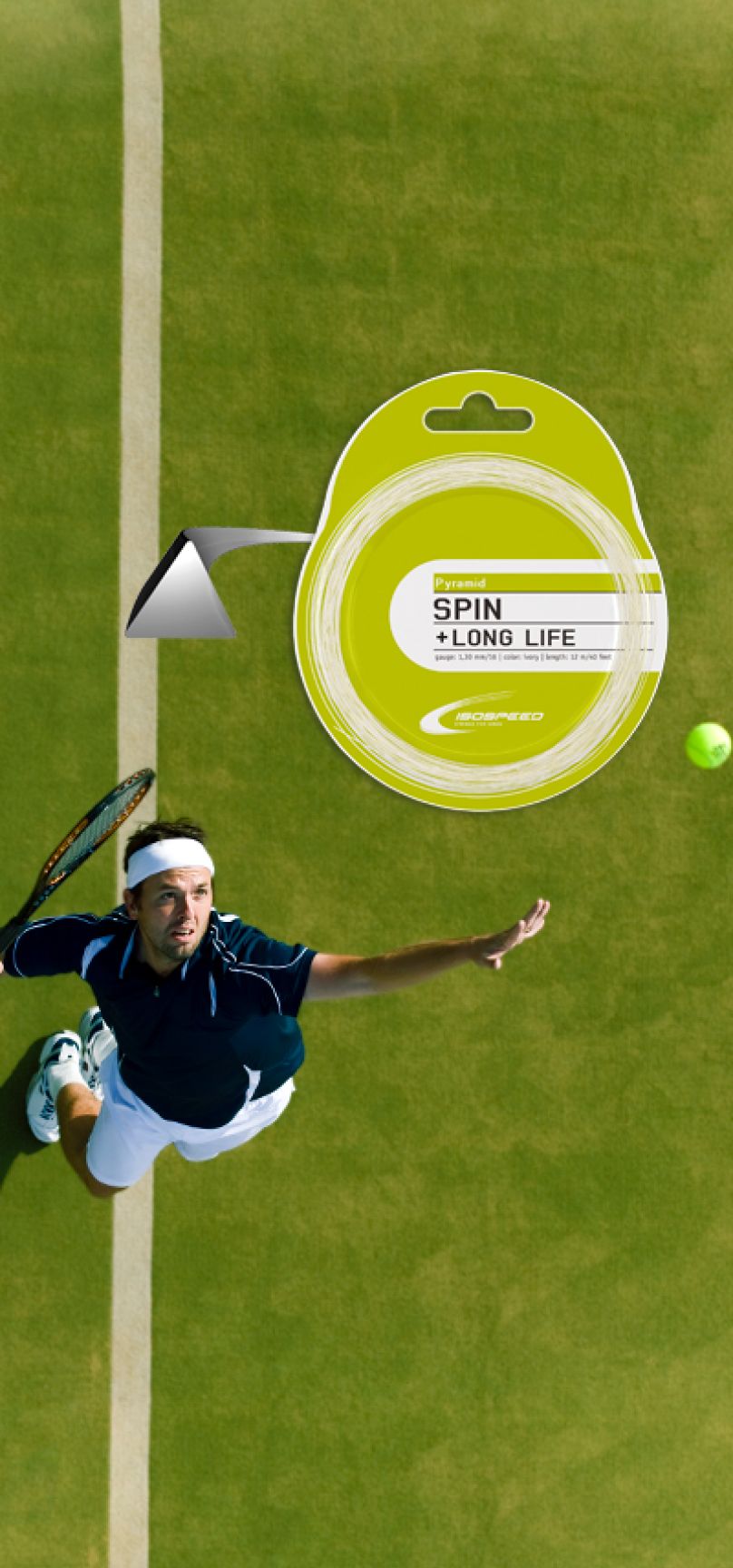 Uniquely triangular - Pyramid
One-Piece polyester String.

Pyramid
The Pyramid is a one-piece (monofilament) polyester string. The manufacturing process and the unique, triangular cross-section of Pyramid have opened up unimagined opportunities to top spin and slice players. The pleasant feeling of playing with Pyramid strings, its unique shape and its extraordinary durability are due to a second heating process, the Double Heating.
Technical Details
Gauge: 1.30 mm
Length: 12 m; 200 m
Color: white
Material
Surface: Liquid Wax-Coating
Core: Co-Polyester

Stringing Tips
Best Suited For
Normal and tight string tension
Normal and large head size
Normal and open string pattern